His Holiness, the 14th Dalai Lama first visited the temple construction site in November 2009.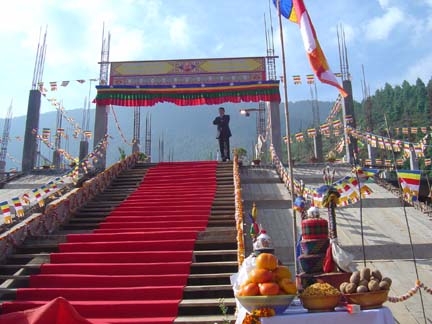 Preparations and offerings for His Holiness' visit.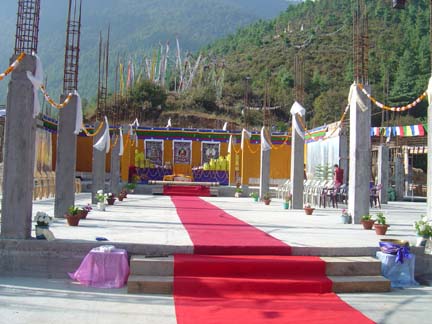 A reception area was made on the second story of the main temple, which is still under construction.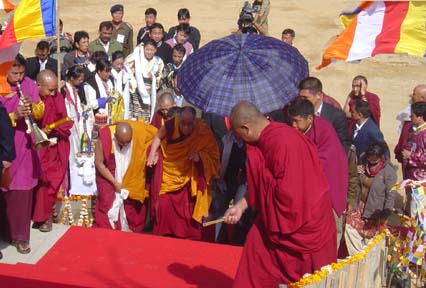 His Holiness, the Dalai Lama arrives. On his right is Thupten Rinpoche.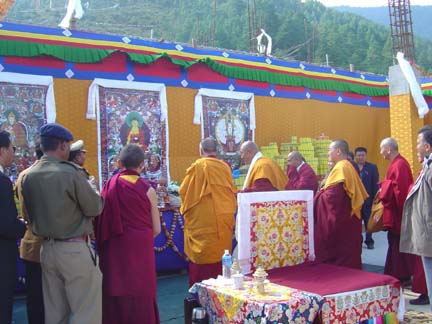 His Holiness inspecting the thangkas and many offerings from the monastery and local people of Dirang.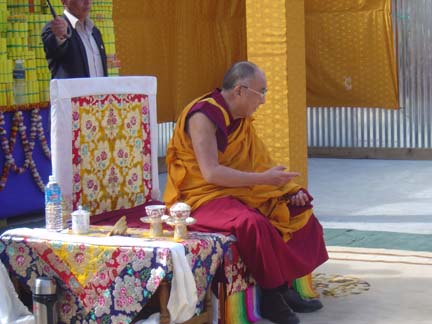 His Holiness spoke briefly and blessed the rolls of prayers (upper left in photo) that will be packed into the statues and holy objects inside the temple later.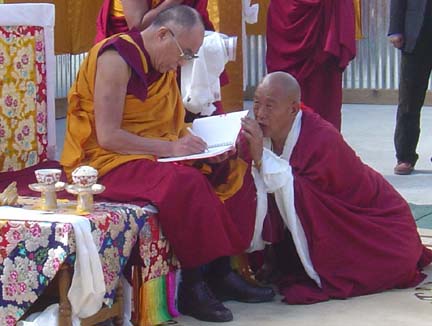 This precious letter commemorating His Holiness, the Dalai Lama's visit will be kept in the monastery's library.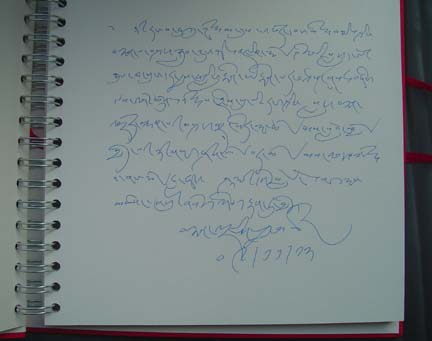 "In the past I have conferred the Kalachakra empowerment in Dirang. I appreciate the work started on the construction of Thupsung Dhargye Ling Monastery for the preservation and promotion of Buddhism by means of both study and practice. I appeal to everyone to put effort into making this monastery a center of the study of Buddhism for all, monastics and laypeople, for the benefit of the Teaching and sentient beings. I, a monk of Buddha Shakyamuni, always pray to the Three Jewels for you. (signed) Tenzin Gyatso, 12 November 2009"


Thupsung Dhargye Ling